A pretty packed week of trailers here for you. Oscar season contenders are popping up as are some more laid back fare. We've got Arnold, the Super Troopers sequel, Kit Harington with a worrying pause in the trailer for his new show and much, much more. Check them all out below.
Super Troopers 2
Read our trailer write up here.
You Were Never Really Here
Oh yes. Joaquin is one weird dude but he makes some great movies. Based on the reaction to this at Cannes, it sounds like he made another one. You get a lot vibes in this trailer, from John Wick violence to Nic Winding Refn tone and palette to Luc Besson and French New Wave (not just because it's a French trailer) styles. That Cannes response, along with the hot US distributor (a small startup called…Amazon) should put this in a nice December release date prime for awards contention.
Psych: The Movie
I don't know much about Psych but what I do know is that my mans on the right looks just like the guy in one of the greatest gifs of all time.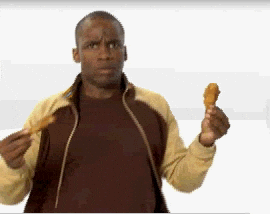 Downsizing
Per IMDB:
"A social satire in which a guy realizes he would have a better life if he were to shrink himself."
Alexander Payne excels at pulling humor out of otherwise sad people, without losing the drama of it all. In a movie where Matt Damon is disappointed enough in his life that he chooses to shrink him and his wife, its clear we are dealing with that kind of situation Payne works best in. Payne has a history with the Oscars and this will be yet another one to keep an eye on, releasing in late December.
Killing Gunther
ARNOLD! IS! BACK! These are the roles Arnold is greatest in. Screw all your serious action roles, give me laid back, having fun Arnold any day of the week. Playing the world's greatest hitman, and clearly having enjoying with it, Arnold/Gunther will be hunted by a group of other hitmen led by writer/director/SNL alum Taran Killam and a lineup of "where do I know them from?" faces. Killing Gunther looks like a fairly entertaining action comedy, but there's a noticeable lack of budget in the trailer that is a bit worrying. Here's to hoping that doesn't distract from an otherwise interesting setup.
Brawl in Cell Block 99
Vince Vaughn is the best fast talker that isn't in Sorkin movies and is hilarious when he gets that work. I don't care what you say, he is funny in everything from Wedding Crashers to The Internship. But, he seems hellbent on flexing that dramatic muscle, even if Vince Vaughn: Serious Man hasn't been particularly successful. It's a shame True Detective season 2 ended up being absolute dogshit, but Vaughn was actually decent in it. I wouldn't say a bright spot (there were none because it was so dumb), but he wasn't bad. Now he's teaming up with the man who put one of the nastiest scenes I've ever seen on screen (only known as the taint scene from Bone Tomahawk) to… talk in a southern accent? I'm not sold and an on demand release just a week after limited release in theaters isn't exactly inspiring.
Mark Felt: The Man Who Brought Down The White House
Whoever is in charge of deciding the title for this movie should be put in prison. That is a mouthful and a half. Honestly, it almost puts me off the movie entirely. Not really, but wouldn't "Felt" be way better? Regardless, a true story about monumental political corruption is a movie that warrants attention. And with Sony Pictures Classics behind it, that attention is even more deserved. A premiere at TIFF is exciting but an end of September release is not. It seems like studios have been set on late September releases for movies based on true stories that aren't quite Oscar material but clearly aspire to be. This looks likes it's following in line.
Borg vs. McEnroe
Shia as John McEnroe is something I never knew I wanted. An actor has never been more perfect for a role. Shia is crazy but I love him for it. John McEnroe is equally crazy and intense. I'm all in, even if the trailer wasn't great as it is and even if the story itself wasn't as intriguing.
The Alienist
The cast caught my eye. This strong of a lineup isn't found on TNT, let alone most networks. Bruhl is severely underrated in the mainstream and while Luke Evans isn't phenomenal, I'll take him over Noah Wyle, who I can only imagine was the next in line (he is 100% on every TNT series). Dakota Fanning didn't lose her talents as a child, so she is equally impressive. An eerie mix of Sherlock Holmes and Taboo should hook a lot of people, and with what appears to be some sort of supernatural twist, this could find a strong viewership from several niche audiences.
MR. ROBOT Season 3
MR. ROBOT's first trailer comes just a few weeks after the excitement of the first teaser and it delivers. While I'm still trying to figure out what happened in season 2, I couldn't be more happy it's almost back. Season 3 feels like it should be the end but just like the actual plot, I have no idea what's going on. Season 3 will premiere in October.
Wormwood
Errol Morris is an acclaimed documentarian and mixing his style with dramatizations and a fascinating/terrifying story is the kind of stuff Netflix should always be throwing its money at.
Gunpowder
"I will blow the king and all of his men…………….to hell". Good to see Jon Snow is staying busy in the wintry offseason of GoT.